Published on -

May 18th, 2023

After the pandemic a new technological wave was observed bringing forth digital innovations that would be profitable for numerous industries. Every country started to analyze and leverage those niche revolutions and unlocked new business opportunities.

One such country is Saudi Arabia, recently they have decided to introduce sports attraction as a way to tap into those niche pools of business possibilities. They have decided to launch their own premiere cricket league as a center point and establish smart business approaches around it.

To make it possible the cricket board of Saudi Arabia has already signed a future-proof deal with BCCI and ICC. This agreement of partnership between the two organizations will let the country orchestrate their own Cricket Premier League.

Looking at the rise in the popularity of every sport the chairman of Saudi Arabia shared a strategic plan. The plan was to transform its country into a global destination, where sports and recreational activities were at the top of this list. So the decision to organize the biggest sports event was not a big surprise to be honest.

Every sports industry was able to integrate the digital characteristics and attributes of technology which greatly benefited every segment. Opportunities were pouring in the market as technology was revamping every industry. Sure the pandemic did postpone the majority of plans or we should say every business plan, but due to it people started appreciating technological advancement on a greater level. Observing these trends the Prince/Chairman decided to leverage the combination of sports and technology and turn it into a lucrative revenue generating opportunity.
What is Fantasy Sports?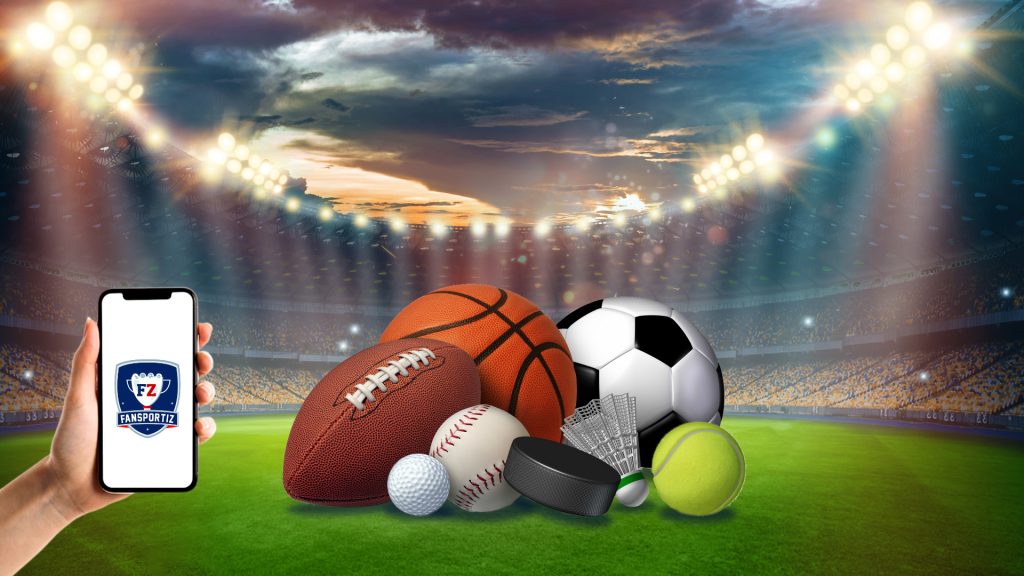 Fundamentally, we know Sports is now a business medium in any country to maintain the cash flow. Sports are the highly profitable industry to generate revenue in high amounts and this is achieved by broadcasting worldwide,sponsoring with the right team, selling tickets which are considered highly lucrative , merchandising the sales with jerseys, hats and other memorabilia. One among those segments is Fantasy Sports. Fantasy Sports are the apps which create a bridge between the sports and business for an user.
Talking of fantasy sports, Saudi Arabia has focused on developing Fantasy Cricket App. Fantasy sports became a medium for even those who could not go to watch live cricket in a stadium.
Fantasy sports were an upgrade from the news and sports informative apps. The apps first collected the amount of users who were attracted towards sports on a daily basis to develop a fantasy app making the digital sports more interactive with maximum convenience.
As per the gross revenue of fantasy sports in gaming it is assumed the revenue to increase by 30-35% which would account to 2900-3100 crore by the end of 2023. To the statement we could observe that the revenue per person on average will increase from 410 to 440.
Fantasy Sports are basically sports apps which are visualized in a digital platform and allow users to create and manage a team of real life athletes of their own. Fantasy Sports App is involved with many games like soccer, golf, football, baseball, basketball and hockey. Amongst this app segment, Cricket is more famous when we talk about Fantasy Sports App.
The main objective of Fantasy Sports is to build the best possible team and earn virtual points in real life while the players are playing real leagues. Here, the users are allowed to create a team of their own without any biasing.
The selected players by the users play in real life and based on their performance the users earn points. This is a platform where the user can even trade either by adding or dropping the players of their team throughout the season.
Are Fantasy cricket apps helping the sports industry?
The highly increasing demand of fantasy sports has made an unexpected growth in the sports industry.
As observed according to the global fantasy sports market, the market size was valued at USD 21 million in 2021.
One of the highly anticipated and demanding genres across the globe is Fantasy Sports which is expected to grow more with a CAGR of 14.2% during the forecast period of 2023-2030 to reach USD of 78.5 billion in comparison to the market size which was valued at USD 21 million in 2021.
Talking about fantasy sports, cricket is the most popular and evergreen game attached with the sports. Fantasy Sports are the epitome of the industry.
Basically Fantasy Cricket Apps are the chopines where the user creates virtual teams based on their performances to play real life matches. The growth of Fantasy Sports has a wide impact in the Sports Industry.
Fantasy Cricket apps help the sports industry in various ways by increasing its presence in global markets. In recent years it has gained popularity by engaging more cricket fans around the world.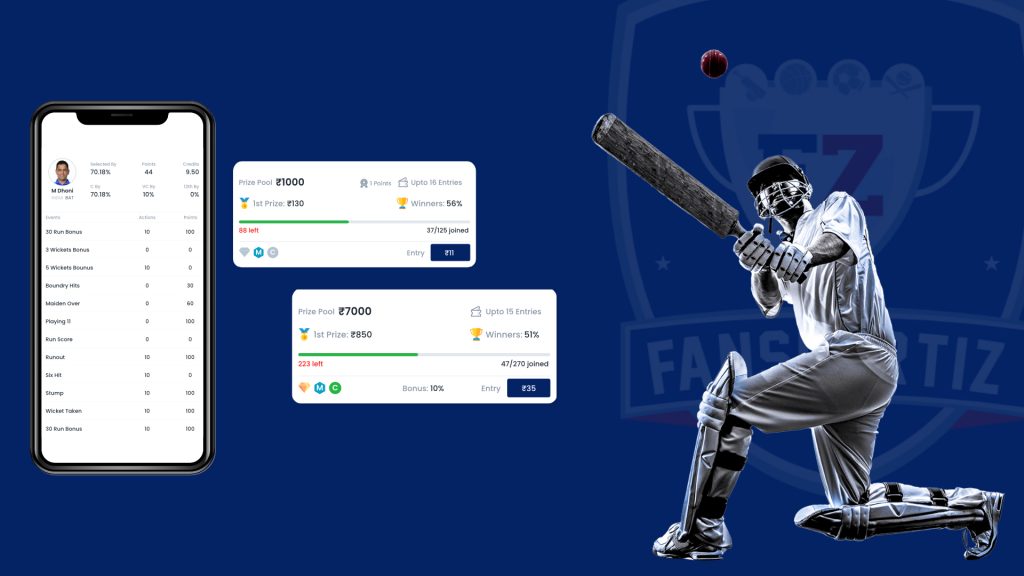 Fantasy Cricket Apps have gained fan engagement widely by involving more real time players who would compete against each other in real contests. Therefore, this adds a new level of excitement to the sport which increases the fans passionate to observe matches more prominently.
Fantasy Cricket has a global appeal which has helped to increase its revenue opportunities and the popularity of cricket in new markets.
In the secondary sector, these apps have generated new revenue opportunities. The immense popularity and growth of Fantasy cricket Apps have been significantly attracting the investors from companies for investing in a large amount. In order to generate more revenue they are keen to advertise their products and services by engaging a large amount of audience.By doing this they simultaneously gain more revenue for the app as well as the cricket organizations.
The Sports Industry while engaging large audience tends to collect all the informative data of users like
Points table and Winning data.
Trading data
Player selection data
Can you guess why cricket is a hot topic(globally) in Saudi Arabia? Why is the chairman of saudi arabia so much interested in conducting the premier league of Cricket?
boosts and increases fan engagement
increases novel boulevard for fans
which operates more profoundly with the sports industry.
These apps have established stronger connections between the fans and sports. By spreading a positive impact on the sports industry, Fantasy Sports App have successfully fostered a sense of global community by engaging more people with expanding reach of cricket. Therefore, this would create more opportunities for growth in the sports Industry.
What are the advantages & concerns?
In the midst of newly evolving technologies, Fantasy Sports have provided a fun and engaging atmosphere to connect with both players and sports.
Apart from all the entertainment:
Fantasy Sports have increased the engagement where the fans are freely allowed to analyze the players statistics and make important decisions on their chosen virtual teams.
This can behold a stronger understanding which can increase fan loyalty and ebullience.
Fantasy Sports play a vital role in community building.
To commonise in the area of fantasy leagues, fans can participate in contests sharing a common interest and can gather together to discuss the virtual team they have created for sports.
In the end, this can lead to building new social connections bonding together in friendship forming a larger community of sports.
Fantasy Sports offer a large amount of financial incentives by motivating the fans to participate and increase their chances of winning.
Do you think Fantasy Sports provide any predictive analysis based on intuitive thoughts?
Basically, Fantasy Sports provide three types of concerns
For Developers
Concern with rules and regulations
User side prospective
Now, you must be amazed with a question why these concern so much with Fantasy Cricket App Developments?
So, making it clear for you in layman terms, while dealing with developing the fantasy apps, you need technical expertise, a well established and sharp fantasy sports app development and designing team along with a good marketing strategy.
This would concern more with the user's personal information security and the interaction between the large audience.
Secondly, the rules and regulations dealing with the legal issues which include fees, taxes with a question on head are fantasy sports apps a Skill based or Chance based app? There has been quite a fuss around this question and government bodies have already made their move in some parts of the Asian region to deal with it.
For instance in India they have established a regulatory body that will, based on predetermined lists of features, functionalities, and mode of operation, decide the category of the application. If it's a skill-based game then they have implemented a TDS scheme with a 30% fee deduction of the winning prize. And if it's chance based then the government has made robust precautions that won't have adverse effects on the economy of an individual or the whole community.
Now, you count what you think Fantasy App is?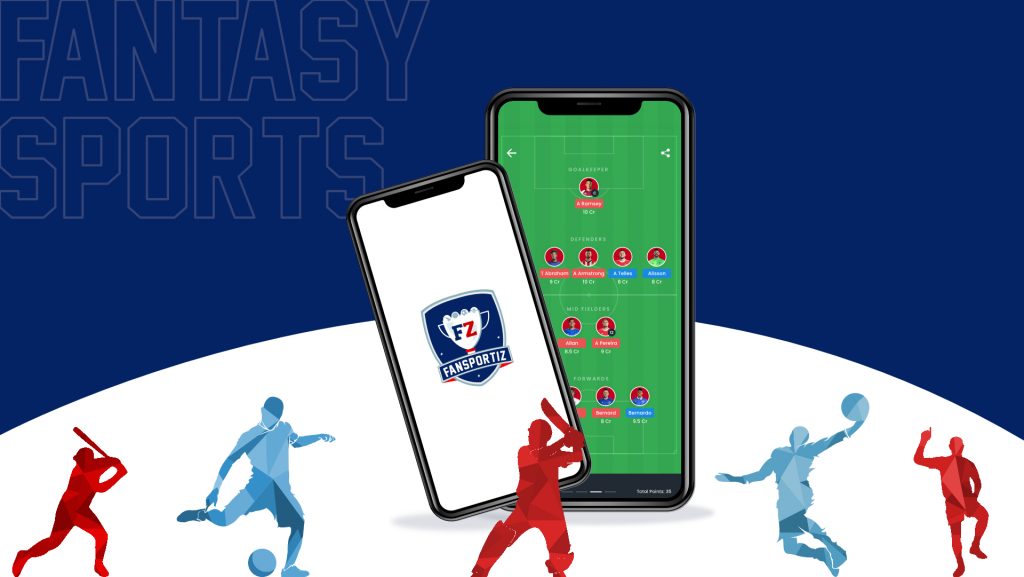 The user perspective side which explains the problem faced in designing and marketing strategies. This concerns much with the user when the user is expecting either complexity or easiness in the levels of Fantasy Apps.
In overview of all the concerns, Fantasy Sports App provides a simple segment to all the users where they could get a functional, user-friendly and engaging app.
Conclusion
A simple cricket league can create a plethora of opportunities. These opportunities in terms of seeking global talents and generating a good chunk of revenue will be proven the next phase for Saudi Arabia.
Furthermore integration of fantasy sports mobile apps can help them introduce a new business model. This business model will revolve around the people participating in the most hyped and biggest premier leagues. Offering a peculiar entertaining platform for the users, fantasy sports apps are soon to become a trillion dollar industry on global level. Just like any other progressive minded company Saudi Arabia too is looking for a trending change to plug its economic gaps.
Looking at the high tide of digitalization, it will be factual to say that fantasy sports is one of those farsighted investment segments. Hiring a fantasy sports app development company will be the first POA you should tick from your checklist. A fantasy app developed using state of the art technologies and skilled developers will be proven a scalable source of revenue generation, as Saudi Arabia introduces its own cricket league.